In this article we would like to explain how you can start and fully complete a job (processing a job)! So after you have been successfully assigned to a job as the driver, it is time to process the job. Read more about accepting a job offer here.
When you've accepted a job offer, you can find the job back in your 'jobs' tab. You can find your assigned jobs under the 'my jobs' tab and your sent jobs under the 'dispatch panel' tab'(see image)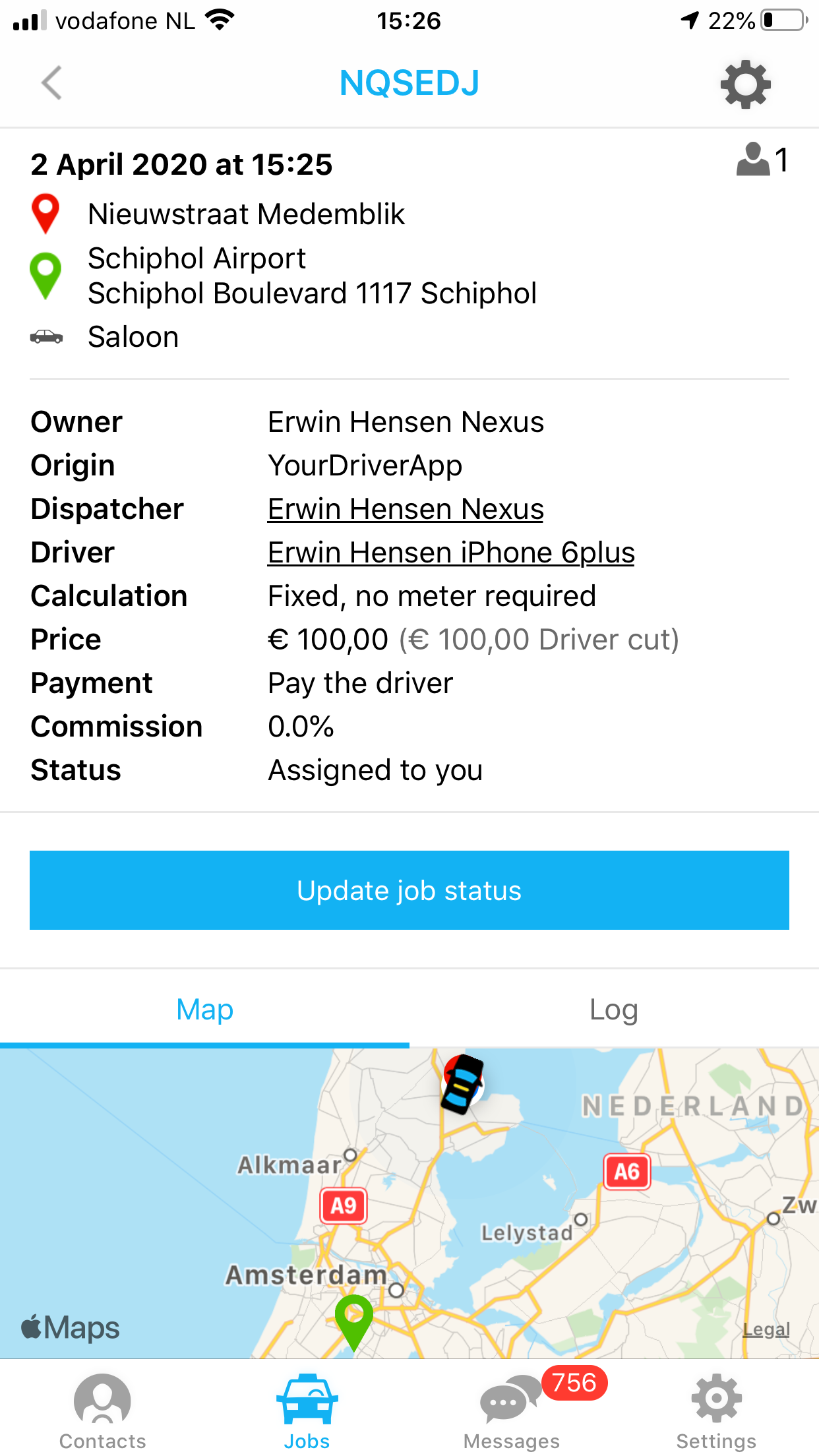 Assigned Jobs
The 'My jobs' tab displays all the scheduled jobs assigned to you as a driver, ordered by requested pickup date. By tapping on any of the jobs, the job details' screen opens. Read more about job details here.
Process of Job Completing
On the job details' screen, the current job status is also shown. It is very important to manually update the job status so that it always reflects the actual situation at any time.
How to update your job status; (see image)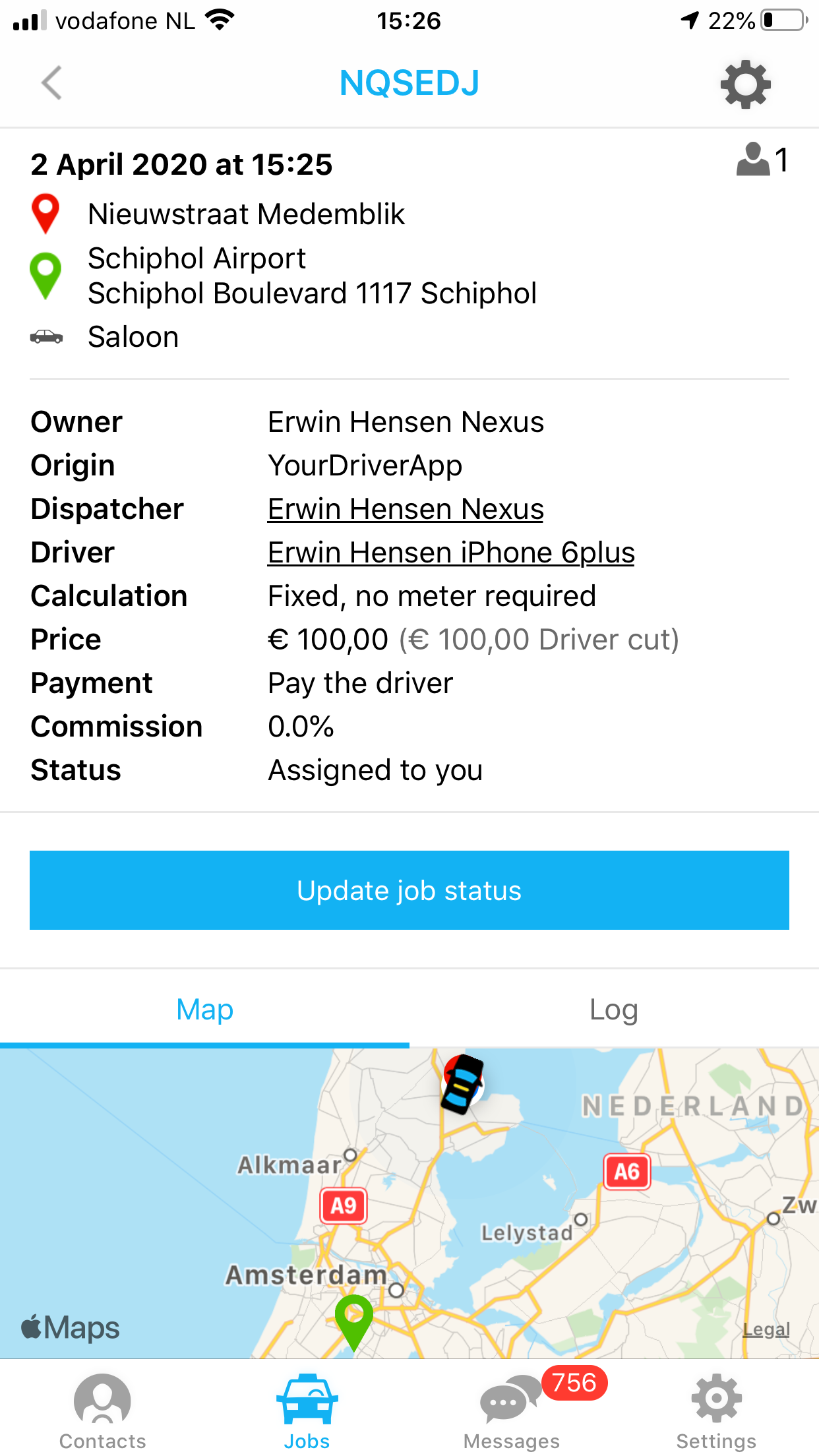 You can also update your status in other screens. At the top of your screen, you will have the option to change your status, see video below. (click on 'available' in your status menu on top of your screen)
Let's take a look a the different status options;
When you've accepted the job offer the status will automatically change to; 'Assigned to you'.
When you're on your way to the passenger, you need to change the status to; 'Driving to pickup'.
When you arrived at the pickup, you need to change your status to; 'Arrived at pickup'.
When the passenger is on board, you need to change your status to; 'Passenger on Board'
Once you have dropped off the passenger at the correct destination, you can complete the ride by changing your status to; 'Complete job'.
When the price calculation is set on; 'on meter', it's important to fill in all the costs in the Job Summary screen. (see image)
You can only complete the job, when you've filled in the price details.