Having YourDriverApp as your dispatch system opens a lot of doors in terms of growth opportunities. One of those opportunities is connecting an external source to your group. External sources are options you can add to get more work in your group.
In this article we will dive deeper into the possibility to connect with the external source taxiID. An introduction into connecting with external sources can be found here.
About taxiID
taxiID is a company that provides end-to-end cloud solutions for medium-sized taxi companies. Their goal is to deliver an affordable, full suite solution for taxi companies. TaxiID products allow convenient planning and dispatching and do not require local installation. Just log in from any standard PC or tablet to start working. Nowadays taxiID is embraced by over 3000 taxi companies worldwide.
For YourDriverApp users, taxiID offers the following tools that can be fully integrated with your group:
The taxiID website booking form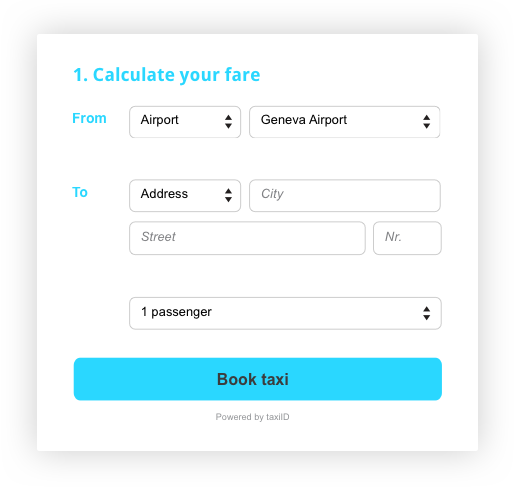 The taxiID booking form is the best way to increase your online booking volume coming from your company website. Embed the online booking form in your website to enable your customers to conveniently book a taxi and allow online payment. The booking involves three simple steps: customers select the pickup address and optionally the destination to calculate the fare, set the time and date and enter contact details to complete the booking and receive instant confirmation.
When a customer books your taxi via the booking form on your website, the booking will automatically be created in your YourDriverApp group.
Online Corporate Client Dashboard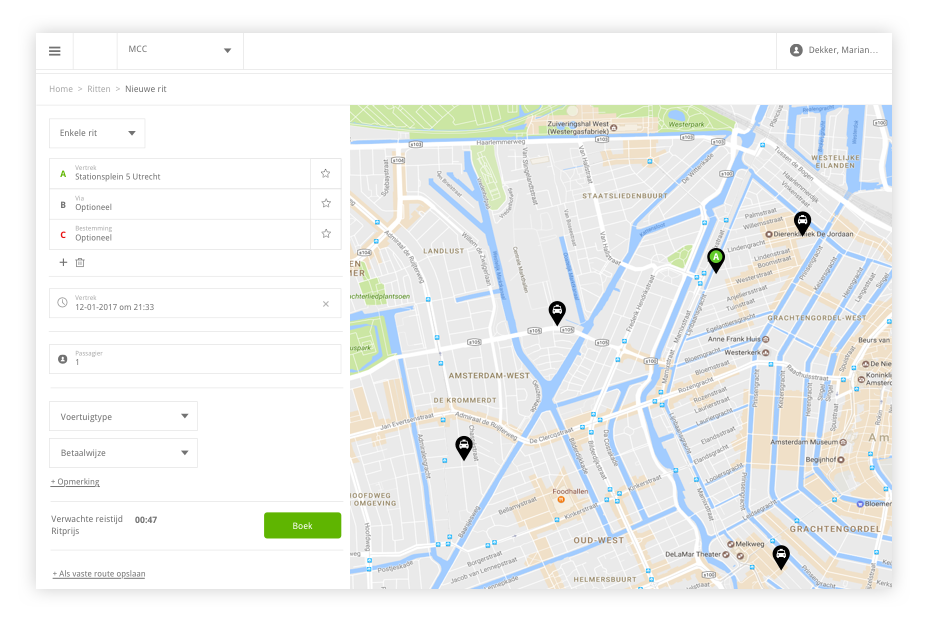 Corporate clients are an important source of income for many taxi companies. To help you offer the best service possible, taxiID developed the Corporate Client Dashboard. With this online booking dashboard, your clients can book your taxi online by simply tapping a button. Available in a desktop version and tablet app, clients can follow their taxi on the map and a notification is sent as it arrives at the pickup place. This high-quality solution is essential when serving your current corporate clients and obtaining new contracts.
Online automated client invoicing
Automating your invoicing saves time and money. taxiID developed a simple but effective invoice dashboard which you can use in combination with YourDriverApp. Select which rides you want to invoice within a certain period. Adjust invoices to match your wishes in a layout of choice. You decide whether to print the invoice and send it by post or create a digital invoice and send by email. The system also gives you insight into the payment status and age of the invoices and allows you to set reminders.
How does the connection work?

To establish a connection between your YourDriverApp group and taxiID, just follow these easy steps and you are good to go!
Why fleets use taxiID solutions
Free and easy set-up:

taxiID is already integrated with YourDriverApp. No additional software or hardware required.

Higher service level:

Simply create booking webpages for your corporate clients to meet the high service requirements.

Increase in online booking volume:

With taxiID solutions, taxi businesses allow their customers to book them with smart online booking methods.

Save time:

Never have to worry about invoicing with the taxiID tools.

Proven products: already used by

thousands of

customers worldwide.

No set-up fee: YourDriverApp won't charge any set-up fee for integrating your group with TaxiID solutions.
When connecting taxiID software to your YourDriverApp group, you will make use of award-winning software. Get ahead of the competition with software, while keeping control of your own fleet.
This setup requires the following licenses: